You are here
District Chairperson Makes Reshuffles in His Cabinet.
Thursday, 22 September 2022
District Chairperson Makes Reshuffles in His Cabinet.
22/09/2022
Mityana District Chairperson Patrick Mugisha Nshiimye has made some changes in his cabinet after one year in service.
Chairperson Mugisha made the changes during the council seating at the district headquarters where he presented the district state of Affairs report.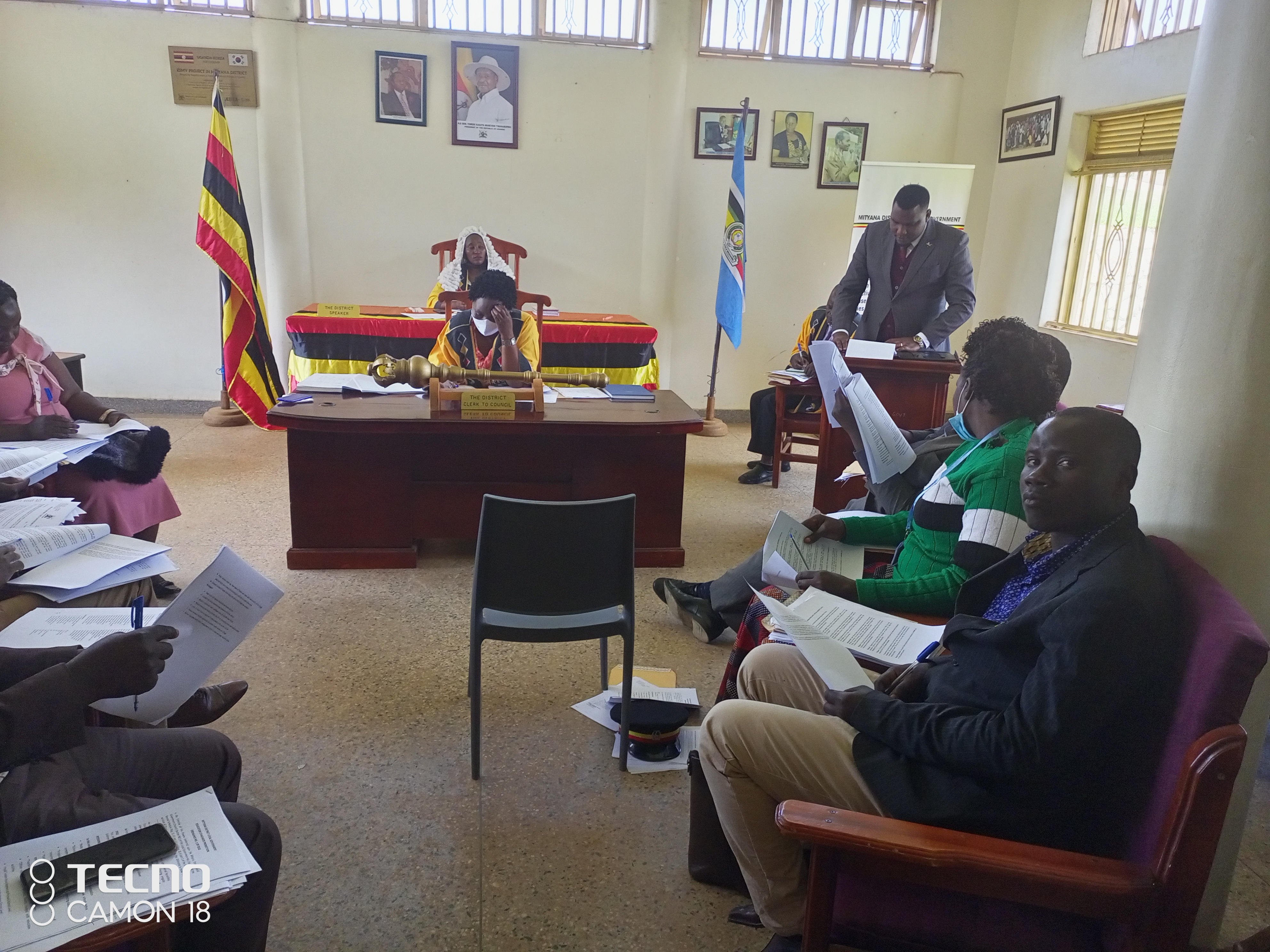 In the changes that where made Hon Nyakaana Saul Kalwanga Councillor representing Butayunja sub county who has been the secretary for Gender has been dropped and replaced by Hon Ggayi Herbert Mukasa who has been the Secretary for Education, Sports and Health and Naiga Mariam Woman Councillor representing Malangala Sub County and Zigoti Town council has been given the office of Secretary for Health and Education replacing Mukasa Ggayi Herbert Mukasa Mbonyebonye.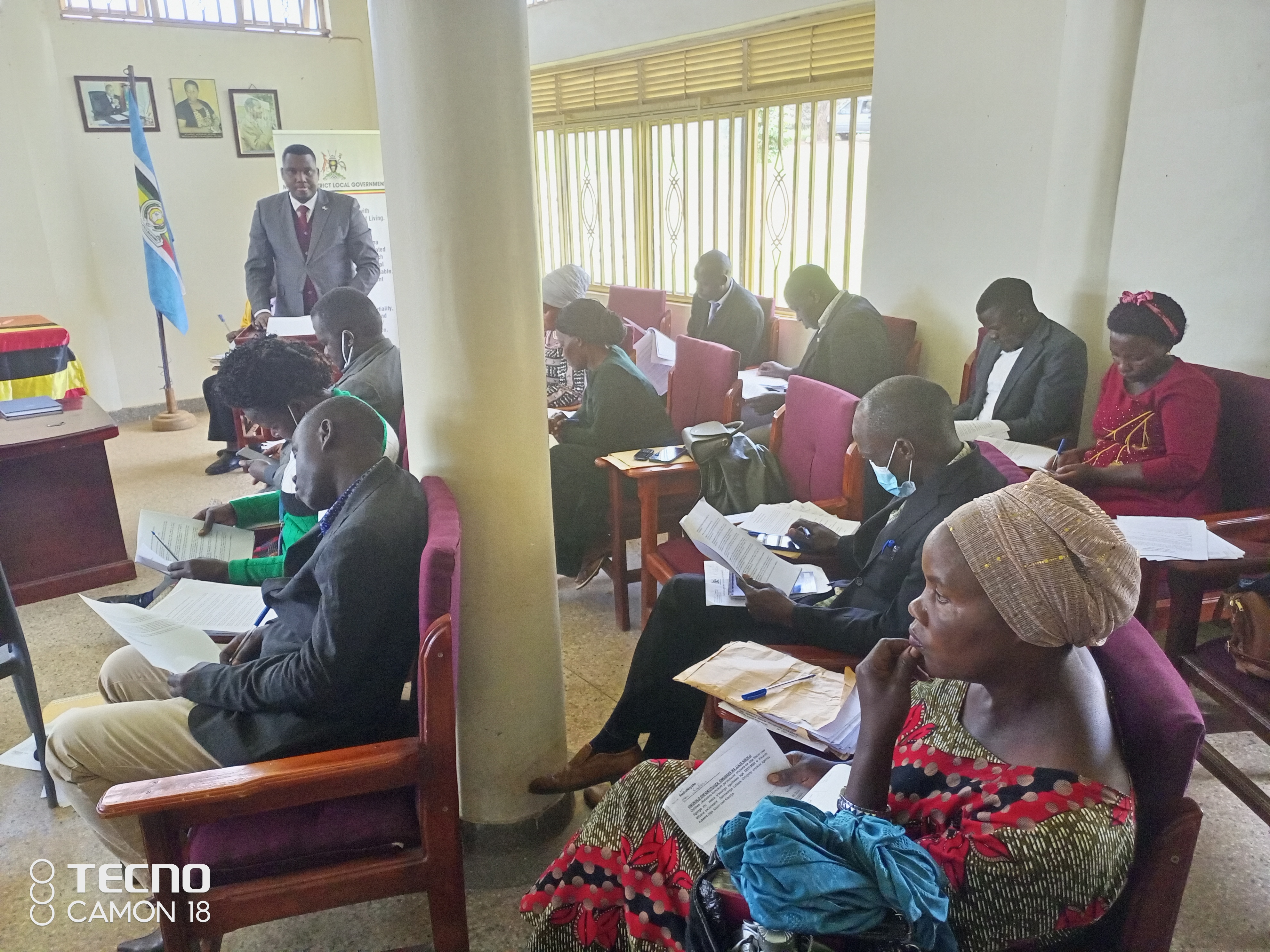 Mr Mugisha says that the changes he made came as a result of giving the people of Mityana district service delivery and added that changing and dropping some members has no intension with politics.
Hon Ggayi Herbert Mukasa Mbonyebonye thanked the chairperson for retaining him on his cabinet and promised to work hard for the development of the people of Mityana District.
Hon Nyakaana Saul Lukyamuzi said that he did not expect this to happen but thanked the District Chairperson for the time he has given him to serve on his cabinet.

Hon Naiga Mariam thanked the chairperson for considering and puting her on his executive and promissed to work hard for the development of Mityana District